Four Reasons Your Student Are Not Connecting
It can be a difficult task to make a difference in a student's life. Sometimes, it can feel like there are many obstacles that you have to deal with to impact students. While that is true, if your students are connecting with each other, you will definitely find it easier to impact the students in your ministry positively.
If you've done youth ministry for any length of time, you have probably discovered that this does not generally happen on its own. So, what are some things that might keep your students from connecting with each other?
Here are four reasons in particular that your students are not connecting.
FOUR REASONS YOUR STUDENTS ARE NOT CONNECTING
You Have Not Created a Culture of Fun
I know, I know. "Youth ministry is more than just fun and games." That is true. But, students most easily step into new friendships and strengthen old ones in fun situations. I am sure you remember this from your middle and high school years as well.
So, be intentional about the games that you play; think them through beforehand. Who is going to enjoy this game? Is the playing field relatively even? Is it fun to watch for those who are not playing or who got eliminated? Are you repeating the same games over and over again?
You also need to be intentional in including fun in your youth ministry events calendar. Make space for students to connect out in the world. Play mini-golf. Spend a day at the beach. Schedule a movie night. Have a silly theme one youth group night. Just be sure to do things your students will enjoy together.
One of the great things about youth ministry is that it puts students together who might not otherwise socialize. Make the most of those times.
Prayer is Not a Big Enough Part of The Ministry
I love to see students develop memories or inside jokes from a game or trip, but that is not a connection that will get them through tough times. Simply having students share prayer requests aloud in the group allows them to be vulnerable in the group. As they do that, others connect to that vulnerability.
Praying allowed shows students that they are not alone in their struggles.
Additionally, students can start to see how much another student cares for them when they hear them pray aloud. I am sure that you have vivid memories of how loved you felt when hearing someone else's prayers for you. While your students may not articulate or even understand it, hearing other students pray for them goes a long way toward greater connectedness.
You Do Not Have a Plan For New Students
What do you do when a new student shows up and does not have a friend with them? If you cross your fingers and hope they make some new friends, that will probably not work out. At the very least, you need to get some information from them and/or their parents upfront.
What is their current grade? What school do they attend? How did they hear about your ministry? Questions like these can tell you whether or not you already have some students in your group whom they might know or with which to connect.
"You go to __ school? So does Ashley! Let me introduce you to her!"
While this does not guarantee a student will return, it will develop a better culture of connection among your students.
Want a better plan for new students?
Leadership coaching may be just what you need!
You Are Not Doing Small Groups
Some of your students are going to open up more naturally than others. But a lot of your students will find it easier to be open and honest about their lives in a smaller group setting. So you need to create small group opportunities regularly.
This might mean adding meeting times throughout the week or month specifically for small groups. Or it might mean that you plan to have your whole group broken up into smaller groups after your message regularly. Whatever method you prefer, make sure you are creating small group opportunities. Your students will find meaningful connections with each other a lot easier this way.
As your students become more and more connected to each other, you will find that barriers to spiritual growth begin to disappear. Be intentional in connecting students to each other. They will be a lot more likely to stick it out in their faith if they are walking toward Jesus side-by-side.
---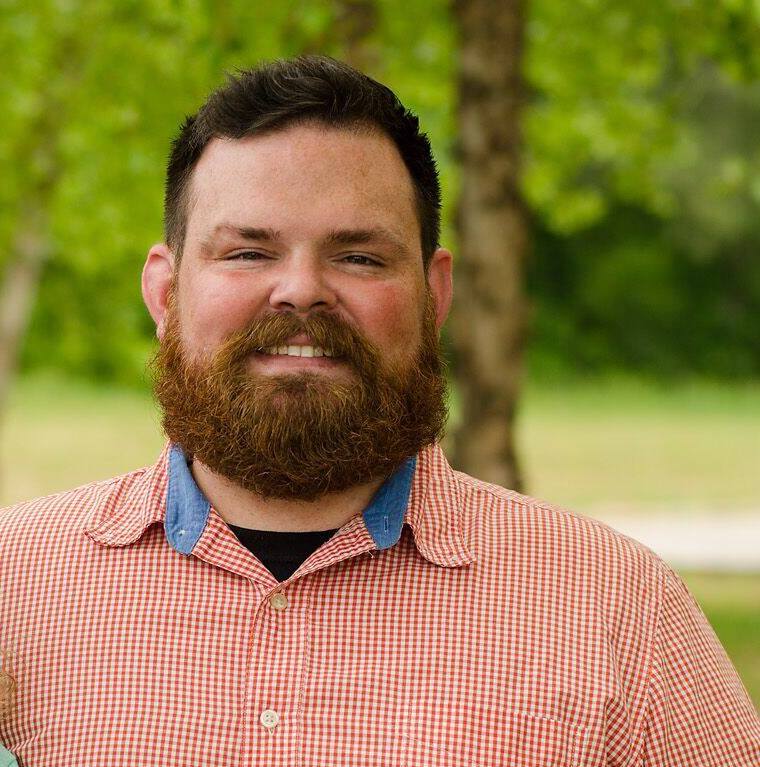 Skylar Jones serves as Youth and Family Minister at St. Barnabas Episcopal Church in DeLand, FL. He has worked in many different capacities since he began serving the church nearly 20 years ago. Skylar is married and has a son. He met his wife at Berry College, in Rome, GA, where he graduated with a bachelor's degree in English. He enjoys sports, music, long walks on the beach, and anything made by Reese's. Click the social links below to engage with Skylar.
---