Avoiding the Bad Hire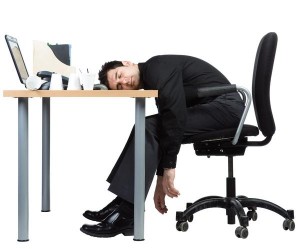 I've spoken with at least eight pastors in five different states over the last month. All of them are searching for a new youth minister.
            All of them want the same thing.
You might think they want a relational youth minister with experience and all the bells and whistles.
            Of course. But that's not only thing.       
What they also want is to avoid the opposite – they want to avoid making a bad hire.
Because church ministry is so relational, hiring a new youth minister can become emotional for search committees. The committee might love the "crazy fun youth leader" who has a game for every occasion and overlook the quiet candidate who excels at building relationships and challenging students to deepen their relationships with Christ. Which leader is the right fit for your church?
I've met nearly a hundred youth ministers in the last two years. Many of them are highly skilled, and they have a variety of gifts.
Some are relational… but aren't necessarily organized.
Others are delegators and organizers… but aren't necessarily warm and fuzzy.
Some are empowerers that can find great volunteers… but aren't necessarily focused.
Others are strong leaders… but aren't necessarily gifted with volunteers.
And most can fit into the role of the "crazy fun youth leader."
Just as every youth minister is different, every church is different. Every stereotype listed above can thrive in a "best fit" ministry setting. Which leader is the right fit for your church?
Back to the search process – here's a few thoughts I've shared with pastors recently:
It might be better to head into the Fall semester without a leader rather than settle on a ho-hum candidate and risk making a bad hire.
Are there other candidates out there whom you're failing to reach? In other words, are you just posting the job or are you marketing it?
How are you designing your interview questions to discern the right fit for your church?
What are you willing to give up? Experience? A college degree? A denominational affiliation? What if the "best fit" candidate just needed a little training?
Are you stuck? How can I help?
None of us want to make the "bad hire," and none of us want to be that person. Of course YMI offers support to local churches – phone calls are always free, and we offer a wide range of services to support local churches.
But the greater implication is that churches, like any nonprofit or people-oriented business, need to invest time into training their search committees. Every candidate strives to be likable. Churches that find the "best fit" in just a few short interviews are intentional, prepared, and prayerful. Churches with these qualities succeed at avoiding the bad hire.
– Matt Vaughan, regional director, YMI Midwest